Mickey die spring Co., LTD is located in guangdong dongguan phoenix town guards. It is set up in 1997, covers an area of acres, the total construction area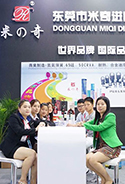 of 4000 square meters, is a production mold spring in mickey brand.
Since middle of 1980s, this Factory has been taking up production of mould springs. During continuous exploiting and practice, it has forged a high-quality team of professional technicians and managerial personnel. "Mickey" products introduce technology from Japan. To improve product quality and grade, this Factory cooperated with Japan Mickey Co., Ltd. and tries to make the "Mickey" product keep a leading position in the world.
Abiding the principle of "good faith is fundamental, perfection orientation and mutual benefit" and with fine reputation and high-quality service, this Factory expects you cooperate with us for joint development.
Applicable field: The mould spring is applicable to hardware punch mould, punch mould, plastic mould, die-cast mould or other springs with restoration effect.
Characteristics: The mould spring is manufactured based on mould features. With strict quality management, it will make trial compression for each spring. It has special effect for high stress, high-speed punching and thermal resistance. It has seven specifications: yellow, blue, red, green, dark brown, purple and silver. The clients can make their own options according to different strength.
Material: The mould spring is made of SWOSC-VA alloy steel and 65# manganese produced by Japan Mickey Co., Ltd. Japan Mickey Co., Ltd., and it can meet demands of different clients.